Should You Consider Universal Design Features for Your New Home?
Posted by Rachel Lipszyc on Wednesday, July 12, 2023 at 1:26:34 AM
By Rachel Lipszyc / July 12, 2023
Comment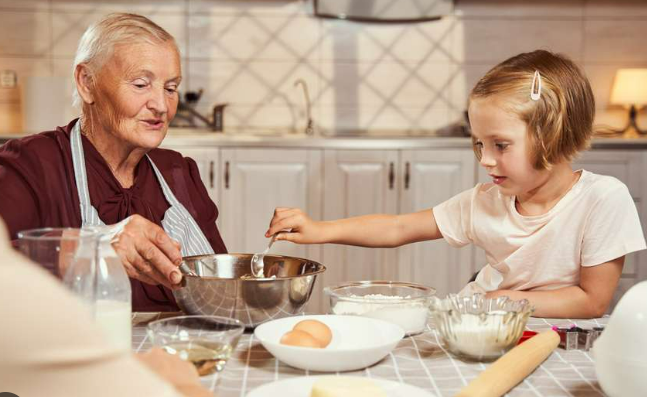 Even though average home tenure for American families is still less than 10 years, many of our clients have think much further afield, considering what features might be required to "age in place," or to care for family members with specific needs.
Impaired mobility and low vision - along with an increased risk of falls and accidents - put aging residents at risk but simple floor plan choices made at the design stage are easy and cost-effective, whereas remodeling later might be difficult, impossible, or too expensive.
It's not just aging family members either - Universal design features meet the lifestyle needs for family members of all ages, and we can work to address those requirements. Wider hallways and doors, single level floor plans, flush thresholds, showers without curbs, comfort-level toilets and temperature-controlled faucets, along with voice-activated or motion-controlled lighting, represent just a sampling of available options.
Universal design principles fall broadly into three categories.
Safety
Universal design minimizes obstacles in every way possible. By eliminating steps and level changes, the risk of falls is minimized. Proper lighting eliminates glare, shadows and dark spots to create a safer environment for people with impaired vision. Residents who must use walkers or wheelchairs gain better mobility when interiors have wide hallways and doors.
Flush thresholds and softer floor surfaces, including cork or rubberized sheet vinyl, are friendlier than tile or stone, and often better than carpet for those with balance issues. Open floor plans and a logical interior flow make living easier for everyone.
Structural features in tandem with technology and thoughtful decor options renders homes safer and more comfortable. Thermostatic shower control and anti-scald settings in both kitchen and bath make perfect sense. Voice or motion-activated lighting is both safe and convenient. And level handles are much more user-friendly for all ages than round doorknobs and faucet controls. And smart options benefit all residents.
Convenience
Convenience and ease of operation are the functional twins that help seniors and disabled citizens retain their independence. Specific recommendations have been developed to guide home designers about locating electrical receptacles and light switches at more convenient heights. Incidentally, the recommendations make living easier and safer for families with young children as well.
In the kitchen, drawers can be more effective that cabinets with doors, and movable work stations that can be adjusted in height or wheeled to the point of use are valuable assets for older residents.
Lowering some kitchen counters can make meal preparation and cleanup easier for both children and seniors, and automatic night lighting in kitchens, bathrooms, hallways and stairwells is always appropriate.
Flexibility
Many resources are available to help home buyers design a home that will serve a family's current and future needs. Multi-generational families are more commonplace today than they have been for decades, and universal design facilitates such lifestyle patterns. The senior citizen population of the United States is expected to double before 2050, so home designs that encourage independence and self-sufficiency are vital.
Alternatives - including retirement homes and supplementary care - are expensive, and home renovations to address specific needs are sometimes impractical.
Talk to us today to help guide you through the process of building a home to meet the needs you have today, as well as all your tomorrows.